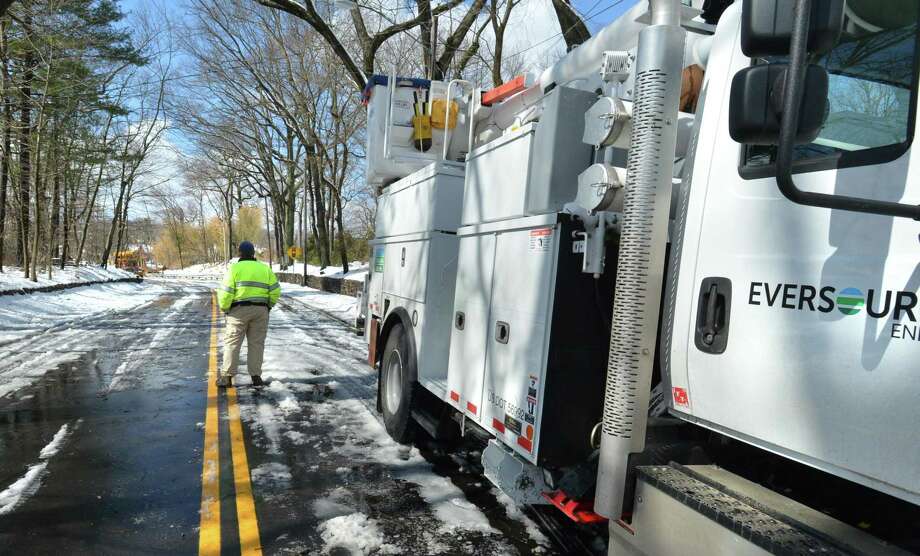 I live on a dead end off of another dead end. Our dead end has underground utilities. Beyond our dead end are utility poles.
During the 25 years I have lived here, we have never had a power outage originating on our dead end. Any outages have always originated on the portion of the system with utility poles.
Two Sundays ago, we had snow, freezing rain and high winds. Monday morning, we lost power, which meant no electricity, no water, no heat, no landline, no Internet, etc. My iPhone was the only thing that worked and when I checked the electric company's outage map on the Internet, I was surprised that only my dead end, the underground portion of the system was out. The portion of the system on the poles still had power.
I phoned in our outage and the trucks showed up mid-morning Monday, left an hour later, showed up again at noon and again left an hour later. The electric company had no estimate when we'd get our power back.
I began feeding our wood stove to provide some warmth to keep the pipes from freezing and managed to keep the indoor temperature around 50℉. But at sunset, we decided to spend the night at my sister's house rather than try to sleep in our icebox.
Tuesday morning, I received a robot call from the electric company that we would have power by 1 PM, so after coffee and, we thanked my sister for her hospitality, drove back home and found that we already had power (Yay!). However, I did notice that down at the end of our dead end, there were about ten vehicles, ten hardhats and a payloader digging on the side of the road. I don't know what was wrong, but they did not finish digging until late Wednesday afternoon.
Anyway, by the time we got back home, I did not feel very ladylike. I had not shaved, showered or moisturized in days. I was wearing my girl jeans, but nothing else from milady's wardrobe. So when we lose power, it means no electricity, no water, no heat, no landline, no Internet and no femulating!
Bert Savoy, early 20th Century professional femulator