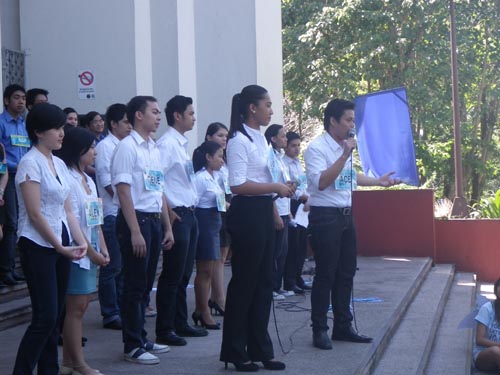 Femulate readers are familiar with the Miss Eng'g (Engineering) womanless beauty pageant at the College of Engineering, University of Philippines-Diliman.

News from the University is that "for the first time in the student council elections history of the University of the Philippines in Diliman, a candidate is running against two fraternity men and a woman to become the first transgender Chairperson of UP Diliman's University Student Council (USC).

"Speaking before hundreds of supporters at the historical Palma Hall Steps, Gabriel Paolo 'Heart' Diño vowed to bring genuine change in UP Diliman if she's given the chance to win as USC Chairperson.

"'I came here not only to speak about what changes we want in our University Student Council. I also stand before you to remind that you, yourselves, are the change this university and this nation needs,' Diño said."

Read the rest of the story at Citizen Media Blog Watch.